Our trip is over. Sigh. It was so much fun. I never would have thought that KY could be so awesome. From the awesome climbing to the cool speaking locals, we had a good time. And I was amazed at how cool the RRG was. I can't imagine a cooler climbing area, and I've climbed all over the west. It's that good.
I grew this baby to fit in with the locals while I was there.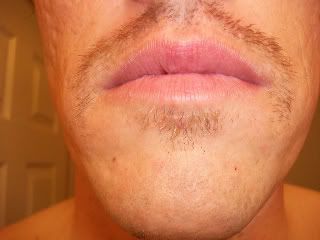 Impressive, no? I realize how bad it looks. We Caldwell men are mostly hairless beasts. We can grow just enough to know that we shouldn't grow any.
Jami and I diving in
I've had some fleeting thoughts of this(Lotus Flower Tower) over the years. Maybe when I'm 35. It looks awesome, but the adventure to get there would be even better. Don't sue me George for using your pic I found on Google images. :)